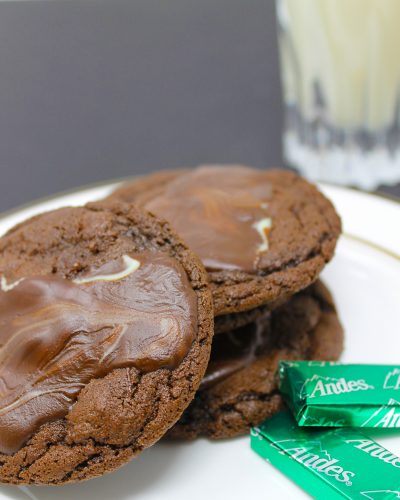 When I first started learning to cook, I had a friend who was pretty much my baking hero.  She made epic sugar cookies and she was the one who regularly made me the most amazing lemon tarts for my birthday "cakes."  But it was a "fat" day for all of us when she discovered this recipe.  I want to say maybe four of us ate no less than two dozen of these cookies in a matter of two days the first time she made them.  And from then on, these cookies were requested many times over.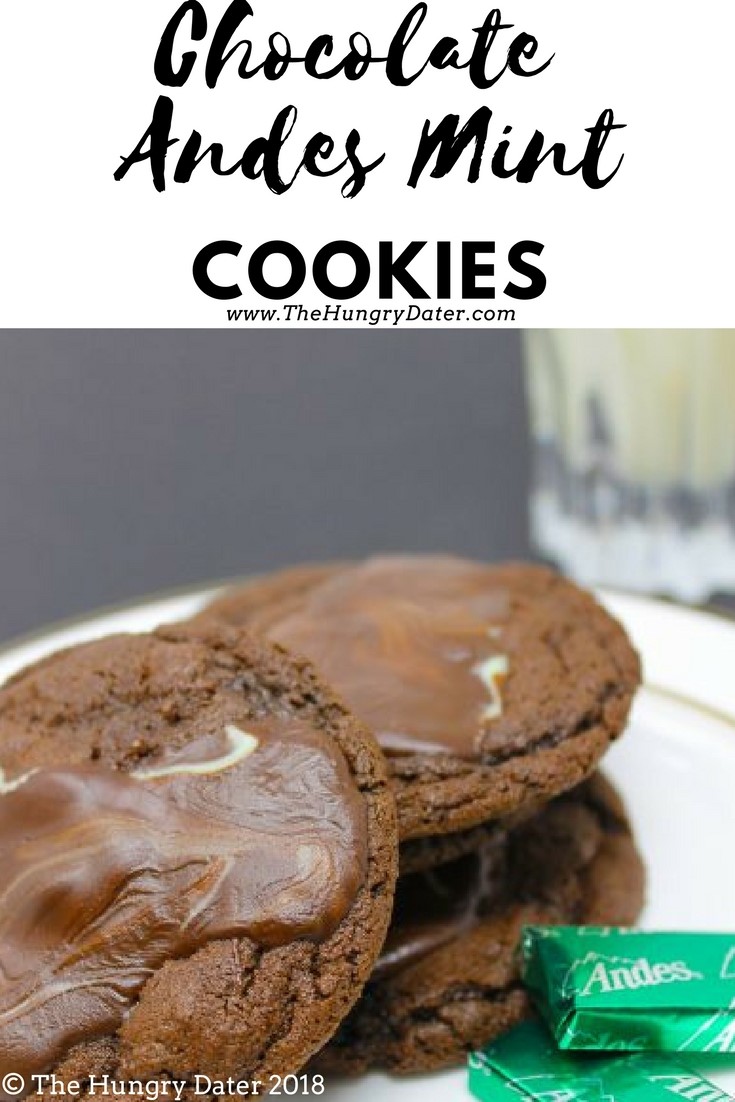 I'm a firm believer that holidays should be celebrated for the whole of the months they belong to.  Because March is the month for green, and green food sometimes makes me feel woozy just looking at it, these seemed like the perfect choice for March's dessert.  The essence of green, but not too green.  Plus, for some odd reason, mint = green in my mind–even if it's a rich chocolaty brown.
Baking was a way Anny and I really connected.  So really, in addition to being wonderful cookies, I feel I owe these cookies an actual friendship.
So, if you like mint chocolate, these cookies are for you!  Happy St. Paddy's month and happy (slightly green) cooking!

Andes Mint Chocolate Cookies
This recipe is adapted from ChocolatewithGrace.com.
Ingredients
1 Stick Butter, Softened
½ Cup Granulated Sugar
½ Cup Brown Sugar
½ Teaspoon Vanilla
1 Egg
1 Cup Flour
½ Cup Cocoa
1 Teaspoon Baking Soda
¼ Teaspoon Salt
24 Andes Mints
Instructions
Mix all wet ingredients.
Add all dry ingredients (except mints).
Scoop all cookies into round shapes. Refrigerate for 30-60 minutes.
Preheat oven to 350.
Bake cookies 9 minutes. Make sure not to overbake.
Place 1½ mints on top of each cookie as soon as they come out of the oven while they're still warm. Place them into the oven 30 seconds to 1 minute to melt the chocolates. Swirl them around.
Cool cookies on cooling rack.