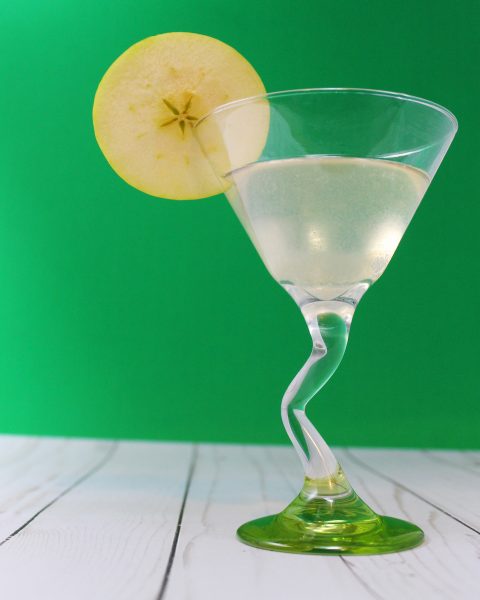 When I first started learning to cook, I started researching food culture and the advantages of natural whole ingredients versus those which are created by industry.  It also didn't help that I started developing food allergies, which means it's sometimes risky to eat things when I don't know exactly how they're made or what they're made with.  With that in mind, one of the best reasons to start cooking is to make sure to know exactly the things going in our bodies.
As I think I've made pretty clear, I'm a pretty good martini girl.  And probably one of the first martinis I started drinking as a young person (as I think many young girls do) was an Appletini.  I'm not real sure when these came into vogue, but they're definitely a gateway martini.  I drank these almost exclusively through my early twenties.
However, when I started cooking and cocktailing myself, I slowly started leaning toward things that I made from real, whole ingredients.  Because Appletinis are made from sour apple schnapps, I got away from them.  The mixers available lately, while super tasty, seem to be full of dyes, corn syrup, and all kinds of things I don't recognize….