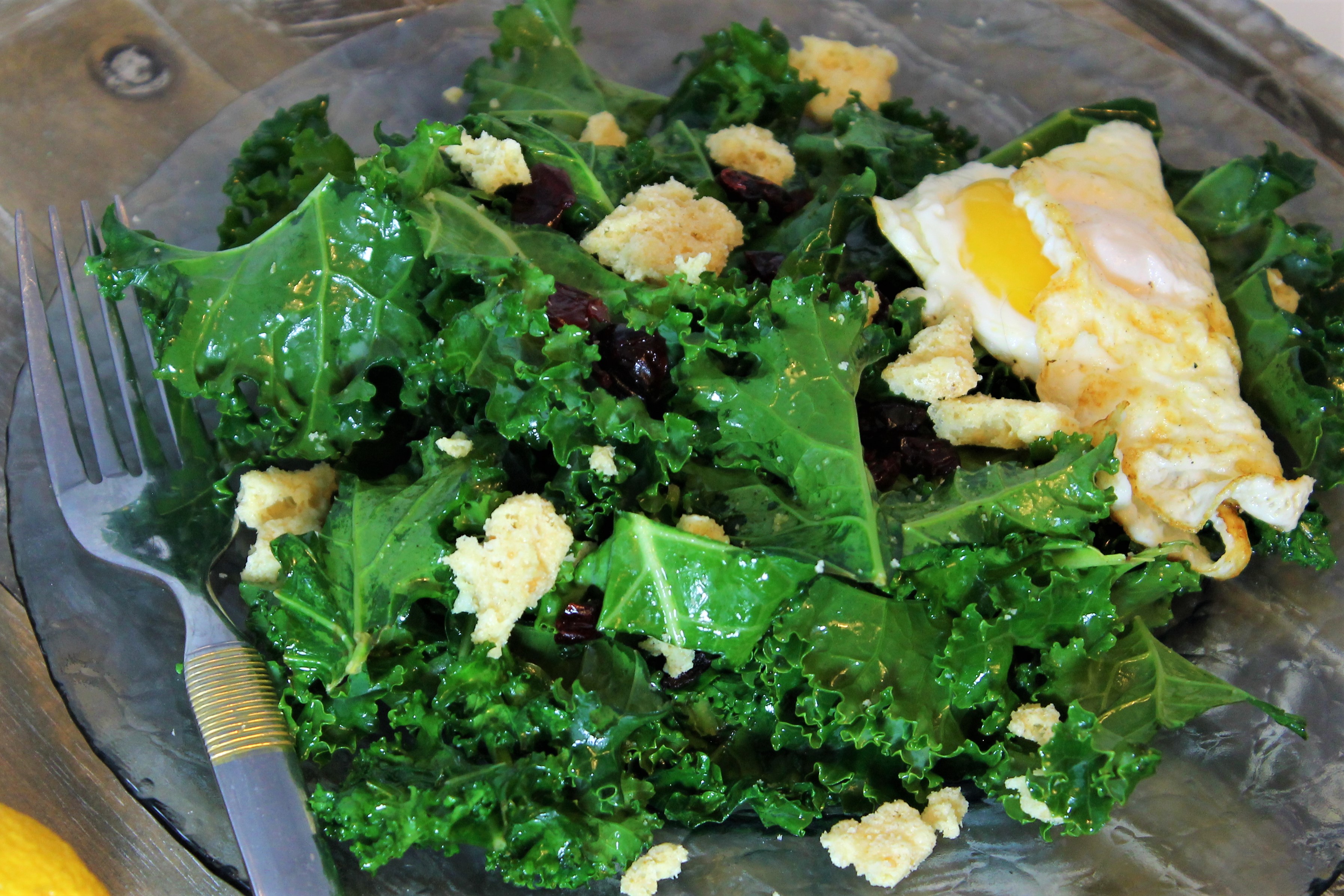 Hello Hungry Daters!
As we all know, meatless Mondays are sortof hard for me.  So it's completely awesome and almost unheard of when I find a completely veggie-based meal that I like and can eat consistently and actually enjoy.
About ten years ago, a new restaurant was opened in Reno called Campo.  When Mark Estes first opened Campo, I don't know that I had ever had Kale.  For months everyone raved over this Kale salad on the menu at Campo.  I wasn't sure I really wanted to try it, but the second I did, I knew I'd found something new that I loved–and it has stayed a Reno staple all this time….