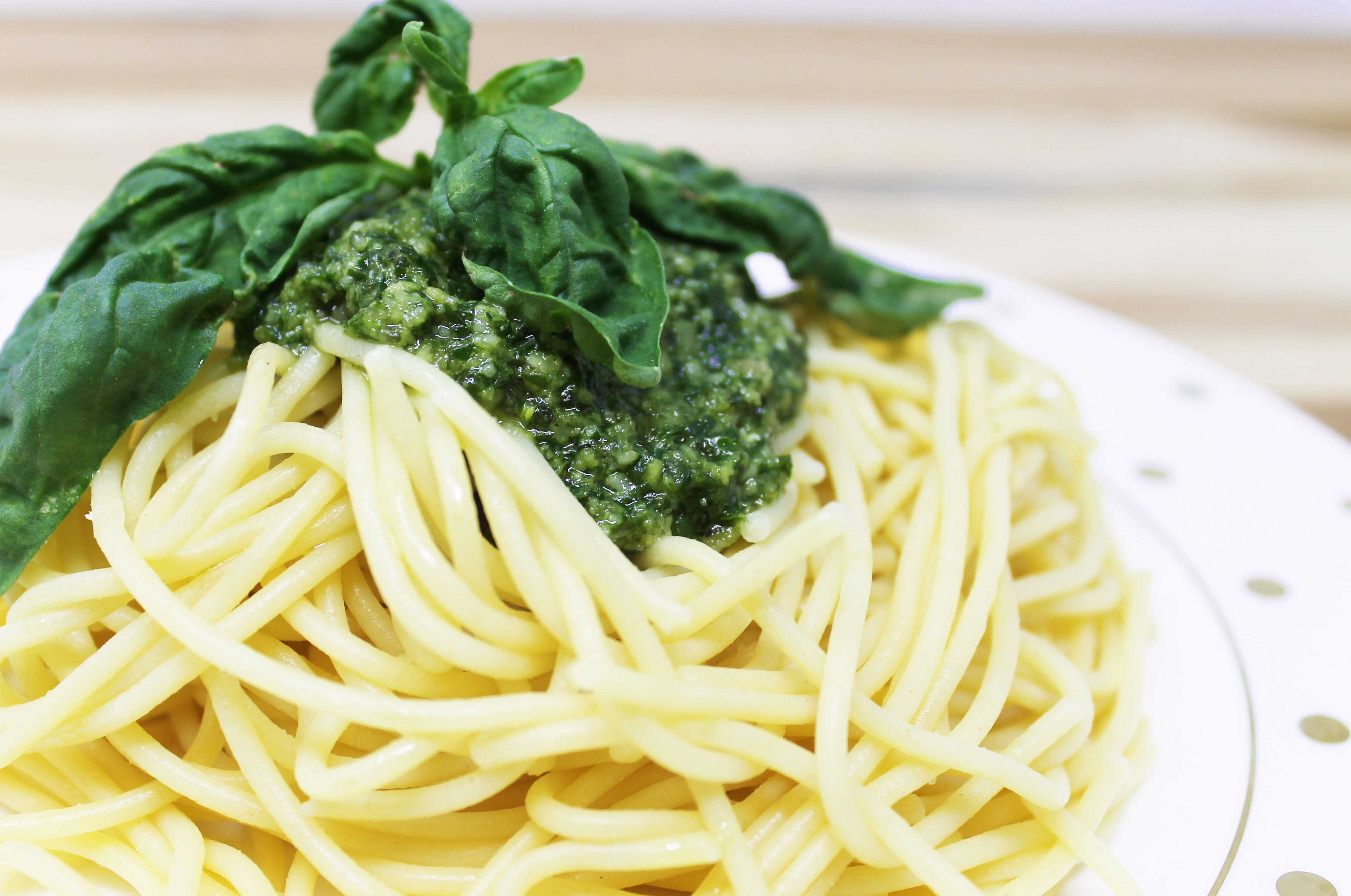 I don't know how old I was when I started my love affair with pesto. I think I must have been around 6. About that time we had a new restaurant move into our area called Skyline Cafe. They made great pizza. As a kid, though, I don't know that I really understood that… Mostly because it wasn't godfathers pizza, therefore it was "gross. But there was one kind of their pizzas that I would eat pretty much any day of the week.  If my parents wanted to do something easy and close. That was pesto.
It was this wonderful puffy Parmesan crusted crust which was salty on the outside and fluffy and sweet on the inside. That was my first pesto experience. I'm not real sure when I realized pesto was actually a pasta sauce. But whenever I did, it was epic.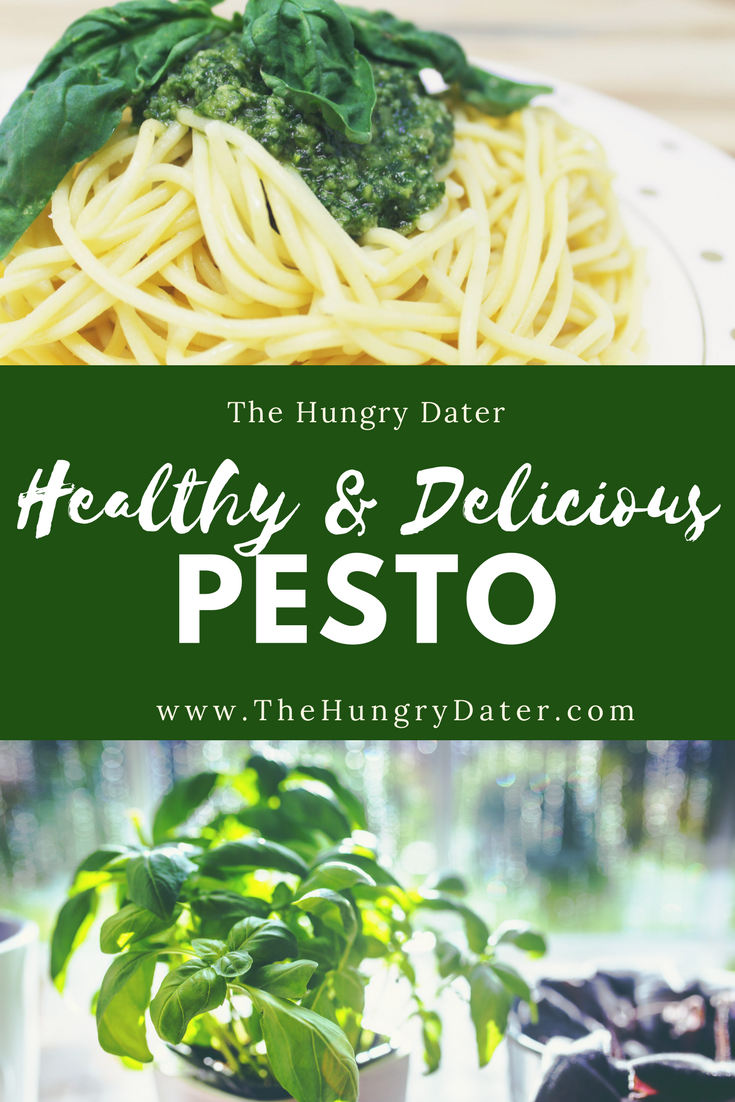 Now mind you, this was about the time when the "fat free" craze was happening, so pesto was considered far from healthy at the time. It wasn't until many years later, while doing a cleanse and extra research on clean, healthy, whole eating that I realized I could make pesto a standard sauce to put on pretty much anything with very little guilt as long as I made it myself.
During that cleanse, the recipe I was using was all clean. This means it didn't have any cheese in it. Now, while I do feel the cheese makes the dish better and I do use it quite often, if I have a dairy free guest, or if I'm just feeling more into "healthy" that day, I'll leave it out.  Honestly, this doesn't sacrifice much taste wise.
Below, though I'm a firm believer in "fat is not the enemy," I've given both recipes so everyone can find something awesome in this post.
I have the sauce on pasta quite often, but it's also epic on salmon, steak, sandwiches, and eggs. Basically pesto is to me what ketchup is to a five year old.
So happy meatless Monday!!! And happy cooking, y'all!

Healthy & Delicious Pesto
Ingredients
1 Large Bunch of Fresh Basil
½ Cup Extra Virgin Olive Oil
¼ Cup Pine Nuts
1 Teaspoon Course Sea Salt
3 Large Garlic Cloves
***If you want to go a bit more decadent, add an ounce or two of Parmesan as well.
Instructions
Put all ingredients into food processor and pulse until pureed smooth.
Add to anything you like!