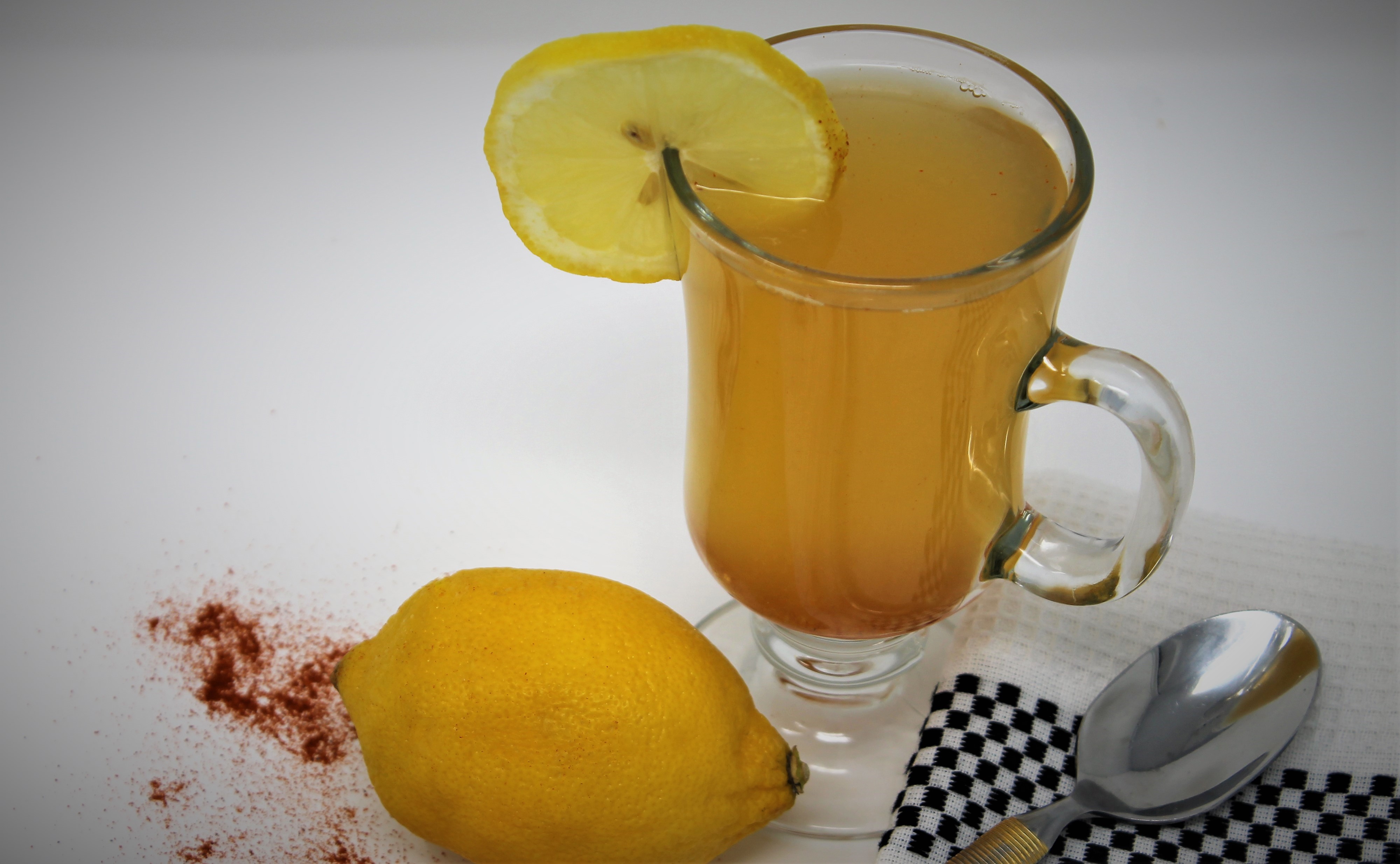 I went to a friend's house the other night for an impromptu dinner, and we decided we wanted cocktails while we chatted.  Of course, since we were talking shop, like a terrible guest I hadn't brought anything for us to sip on.  In addition, my friend and her husband had just moved, so they were low on mixers and such.  What we did find in the cupboard was a bottle of Scotch.  Neither of us is a huge Scotch drinker, so we discussed the different cocktails we might make with little in the way of mixers and a relatively un-explored type of alcohol.  Long story short, we ended up sipping on glasses of Scotch on the rocks.  But during the conversation, we discussed the newly-cold weather and how wonderful a Hot Toddy would taste next to the fire.  Needless to say, when I went home I immediately made one.
It had been a couple of years since I'd had a Hot Toddy, and even longer since I'd made one.  However, that discussion lit a craving in me usually reserved for cakes and chocolate.  I went home that night, dug up a bottle of bourbon, a lemon, some organic honey, and the memories of the best Toddy I'd had in the last several years.  
The best one I've had was from Chapel bar here in Reno, and at the time I was shocked I liked it. 
As a child (and even for a long time as an adult), I've had a major aversion to spice.  As far as I'm concerned, spicy things have always irritated rather than enriched foods.  However, in the last two years or so, this has changed.  Mind you, I still only order zero or one stars in my Thai food, and I don't go above medium in my salsa choices; but I'm not so sensitive anymore and sometimes I appreciate a little spice.
What made the Toddy at Chapel so different and so special wasn't the quality of the basic "lemon and honey" combination (though of course, their ingredients are always stellar–and I'm still a firm believer that the highest quality ingredients are a HUGE part of a wonderful recipe), it was actually the addition of some cayenne and even a small fresh pepper that was floated in the drink.  
That night, after going home from my friend's house, I recreated the drink as best I could (without the wonderfully dainty little pepper of course–I don't have things like that sitting around my house real often.  🙂 ).  I ended up with a cocktail that I'm pretty sure will now be making a frequent appearance in the winter months while the rest of the regulars are shifted back and forth on their monthly carousel.  
Make no mistake, this cocktail is warming and cozy–and yes, a bit spicy.  But it's the perfect drink to sip in bed on a cold winter's night either cuddled up with your honey, your dog, or a good book before bed.  So without further ado–and in an effort to celebrate the deep winter that I have a love-hate relationship with, I give you, the Best Hot Toddy You've Ever Had.
Secret Ingredient to the Best Hot Toddy Ever!
The Best Hot Toddy!
Ingredients
1 Shot Whiskey (I'm a Bourbon girl, but feel free to play with the flavors)
Juice of 1 Lemon
1½ tsp. Organic Honey
Dash of Cayenne to Taste
¾ Cup Hot Water (I just fill whatever mug I'm using the rest of the way with water)
Instructions
Squeeze the Honey and Juice the Lemon into the bottom of your mug.
Measure out and add the Whiskey.
Boil Water, pour into the Mug over the other ingredients.
Stir Honey in and top off with a dash of Cayenne to taste.