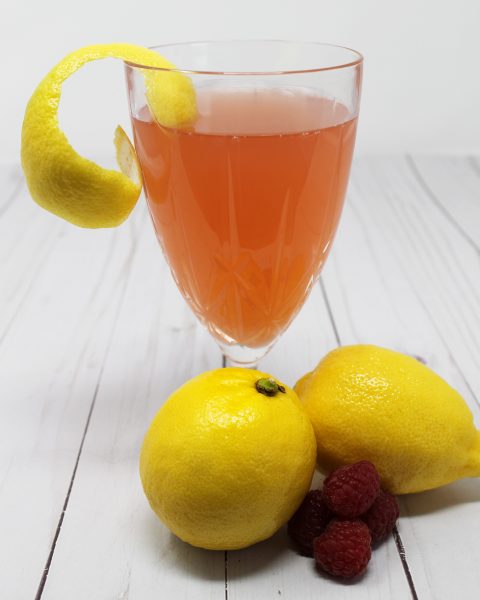 Several years ago, right around the time bartenders started being called "mixologists," people started putting odd, non-food flavors in cocktails.  I have to say, I never thought I'd be one of them.  I always thought unusual flavors in cocktails was unnecessary, and oddly tasting teas were a great sign of a hippie.  I hope I've learned enough times not to make these hasty sort of judgments–at least when it comes to the consumption of food and alcohol.  Lol.  (Though, really, the amount of times I've been taught this lesson seems to indicate I probably won't learn anytime soon.)
When spring rolls around, I start craving sweeter, lighter, smoother, and colder cocktails.  Suddenly, after Easter, red wine starts to keep a bit too heavy for me.  And what I learned after getting over my ridiculous objections to these "odd" flavorings, is they open the pallet available in the world of cocktails tenfold.  Of course, that does mean I end up consuming more sugar, but hey, there's pros and cons to everything.
When spring comes around, my drinking habits get exceedingly more "girly"–and the Tahoe Rose is no different.  This cocktail is an intriguing combination of raspberry, lemon, rose, and honey, which comes together in a surprising riot of wonderful but unimposing flavors.
The heart of this cocktail is Tahoe Blue Vodka.  It's seriously one of the best vodkas I've ever tasted.  The blend of lemon, rose, and Blue is beautiful.
I'm glad spring is starting to get here.  I'm ready for the change in weather and change in cocktails.

Tahoe Rose Cocktail - A Sweet Spring or Summer Indulgence
Ingredients
2 Cups Brewed Rose Tea
3 Tablespoons Honey
2 Shots Tahoe Blue Vodka
2 Shots Simply Raspberry Lemonade
Instructions
Brew Tea according to package instructions.
Add Honey and Stir.
Add 1 Shot of Honey Tea Mixture to a cocktail shaker or glass.
Add Vodka.
Add Lemonade.
Mix or shake.
Enjoy!
***Thanks to my friend Liz for telling me this wonderful recipe had been somehow left off the post!!!