Anyone who knew me when I was young would probably not believe that eventually I'd be a food writer and adventurer.  I was a pretty picky child and wasn't real good at trying new things or eating a wide variety of foods.  This was a huge shame because my mom is seriously one of the best cooks ever.  She's not only a great cook in general, but she also is able to turn healthy foods into incredibly tasty creations.  I wouldn't always eat them, though.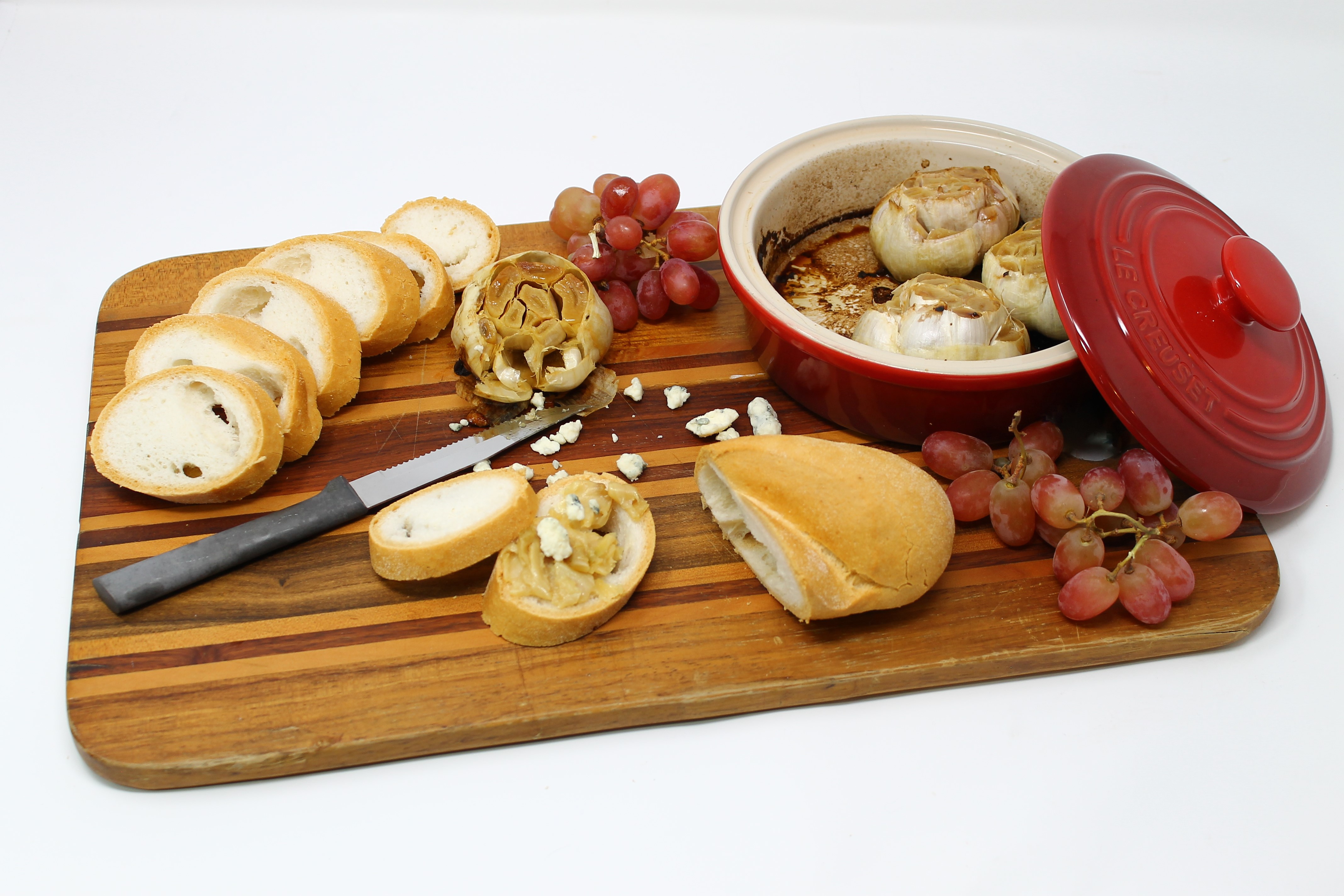 One such wonderful meal (or appetizer, rather) was her roasted garlic.  It took years for me to actually try the roasted garlic because I insisted it would be "super gross" based specifically on the smell (which now, of course, I find wonderful).  But eventually, I tried it and decided it was awesome.
The other wonderful thing about garlic is all of its wonderful health properties.  Garlic is considered a super food.  It has immunity boosting properties, and is thought to support health in innumerable ways. The fact that it tastes good too is just a garlic-flavored icing on the healthy cake.
Nowadays, this isn't something I always make consistently, but it's a really great Mediterranean-type small plate dinner, or it's a great appetizer to serve to big groups of people.  You can't beat serving it with baked brie, baguette, crackers, and an assortment of crudites.

The Best Ever Roasted Garlic
Ingredients
3 Bulbs Fresh Garlic
3 Tablespoons Olive Oil
½ - 1 Cup White Wine
½ - 1 Cup Water or Stock
Few Crumbles of Blue Cheese
Instructions
Preheat Oven to 400.
Cut tops off Garlic bulbs.
Place Garlic and all ingredients in small covered baking dish.
Bake covered for 60 minutes.
Serve by squeezing individual cloves out of the shells and spreading garlic on toast, cracker, or baguette.