Because sometimes the best part of a date is the food.
One thing you may not know about me yet:  I have a completely black thumb.  I can't grow anything.  I have had a pot of live basil in my kitchen that I have had to replace no less than eight times in the two years I've lived here.  All I have wanted is to... read more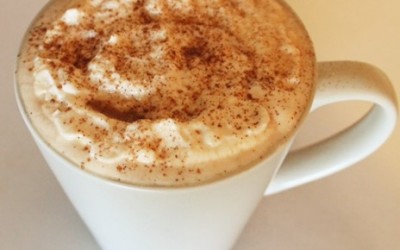 As soon as Starbucks got on the pumpkin bandwagon with their Pumpkin Spice Latte, I was hooked.  It got so bad that every year I'd look forward to September 1 simply because I couldn't wait to go to Starbucks to get my first pumpkin spice Frappuccino. ... read more
I'm psyched to get back to The Hungry Dater…  To show you just how psyched, I'm giving away a copy of "Date Night In" to one lucky person!  Just subscribe to my email list and comment. A winner will be chosen at random on September 30.
read more