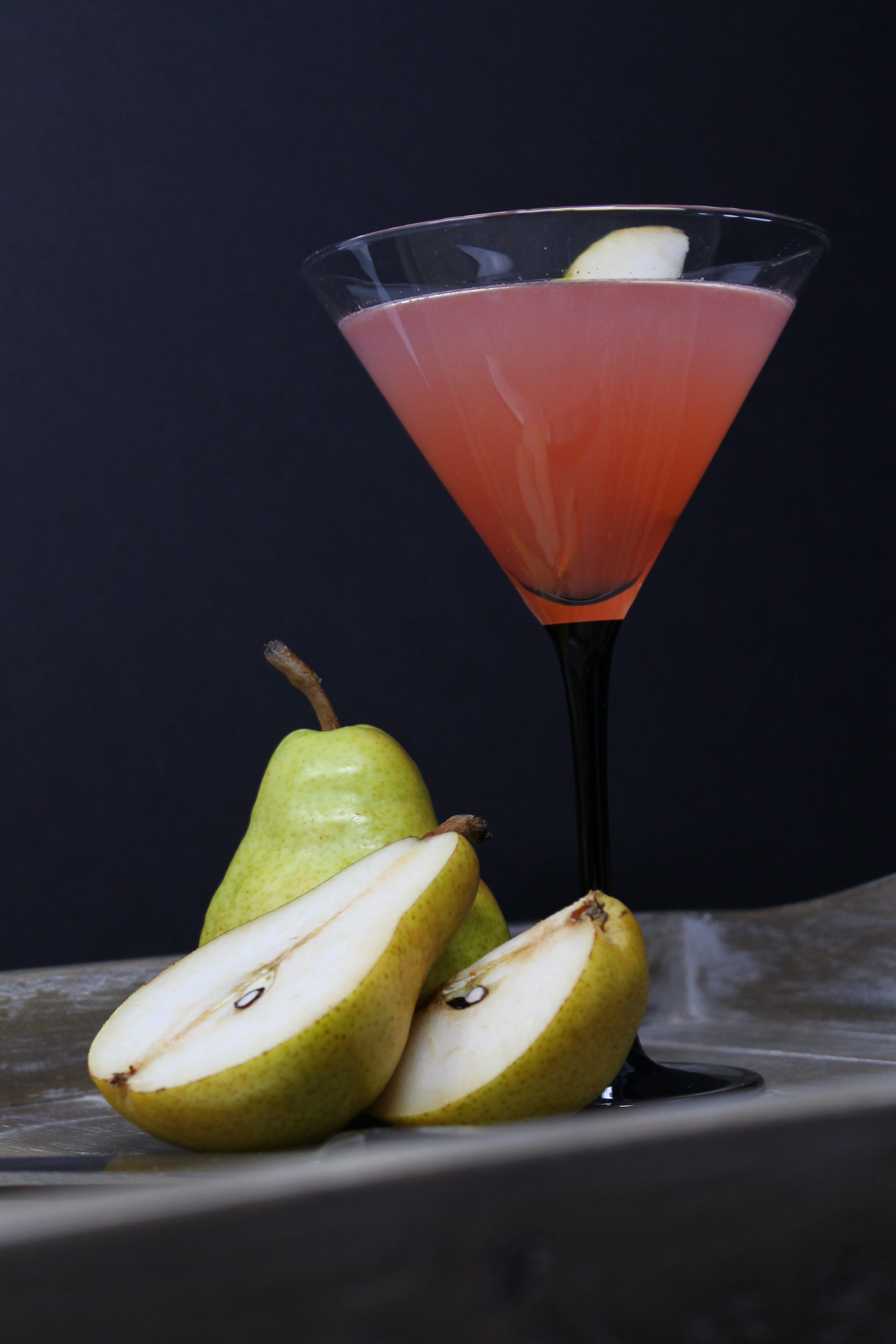 I know I've said I'm a seasonal drinker.  But really, I have to say, vodka is my all-seasons alcohol.
We've been a vodka drinking family for an awfully long time.  And my "family," I mean me and my mom.  With the exception of his "first sips" of almost every drink the two of us make or order, my dad an appreciator of all, but a connoisseur of beer.
An advantage of having a mom who enjoys vodka and who has amazing culinary skills, is that I am able to come across the most amazing martinis on any night that I want to go to my parents' house and convince my mom to make me one of her works of art.  And in the winter, that usually means a citrus-y sweet and tart Grapefruit Martini.
When we first discovered this martini, I was pretty shocked that I liked it.  Grapefruit and pears are not two fruits I would ever think to put together.  I suspected the flavors would compete against each other, somewhat like toothpaste and orange juice.  What they end up doing is balancing each other's taste profiles in such a way that creates a mouth-watering cocktail that you have to be seriously careful with.  The two flavors blend beautifully, and they go down easy.
As February is the month of love, it makes sense to me that the cocktail of the month should be pink enough to survive on such a wonderfully mushy holiday, but bold enough that the male lovers of our lives will totally ignore the girly color in exchange for this stiff and perfectly-balanced libation.
Have a wonderful Valentine's Day.  I'm wishing you all as much love and contentment as you can possibly pull out of this short winter month.

Grapefruit Martini - The Perfect Pink Valentine's Drink
Ingredients
Juice of ½ Grapefruit
2 Shots of Grapefruit Vodka (plain Tahoe Blue works beautifully as well)
1 Shot of Pear Liqueur
Instructions
Shake all ingredients in a martini shaker with a few large ice cubes.
Pour in a martini glass and serve.