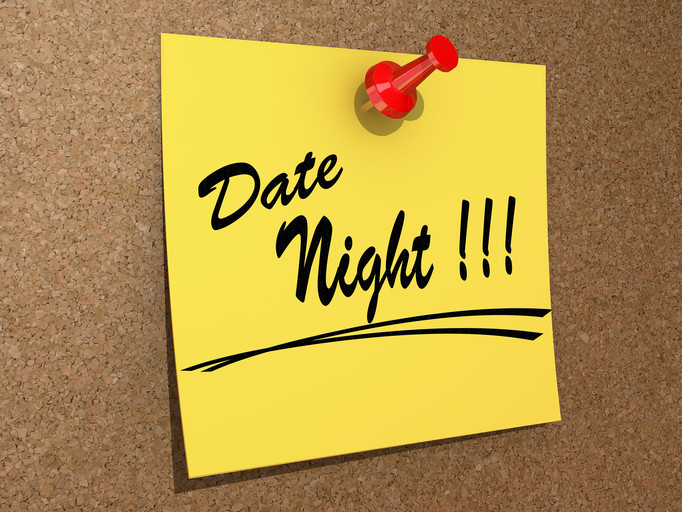 So, it's been a while since I've told a great dating story. And man, this week I have a doozy.
I'm not a huge fan of online dating, but between a full time job, a blog, family, and the pup, I don't get out as much as I used to to actually meet people. So online is often the only way to meet new ones.
I recently met a man who looked great on paper. Cute, good job, under 40, and had a foreign accent to boot. He just moved here and was online to meet new people in his new town.
After talking for a couple days, we made plans to have a quick drink at a nearby dog friendly bar.
We met for about an hour. I wasn't sure, but the "good on paper" parts encouraged me to give him a chance. He walked me out, kissed me goodbye, and left. He was on his way to a work dinner, but before I even got home, I already had two messages from him. One right when I left, and one 20 minutes later.
Over the course of the next two days, it became clear we would never work. After that one hour at the bar, the man started flooding me with messages. He was hell-bent on convincing me I should agree to be exclusive… After an hour! He said this was better than the "American way" of dating, where you date multiple people to get to know them. He said he'd rather be "in a relationship" to get to know someone.
I continually told him that wasn't my style, and I eventually (maybe meanly) continued to respond to simply see what he'd say so I could relate it back here.
By the end, after I'd repeatedly told him I wasn't going to be exclusive with someone I didn't know he said, "Well, are we going to try this? Or are we going to try this your way? Or would you rather just burn bridges?" Honestly, I spent too long trying to craft the perfect response. He ended up writing again a few hours later. "What is it with you independent Reno girls? I saw a 42 year old doctor too and she said exactly the same thing. She said she didn't want to be exclusive right away. That's too bad for her that she's going to stay single forever." The man had been here 4 days when he met me. And he'd already propositioned one girl before me!!!!
The upshot of this situation is that sometimes having these odd interludes is great. It forces me to realize that I actually believe that keeping my life the way it is forever wouldn't be terrible. Sure, I'd like a partner and I am The Hungry Dater who's looking for love one meal at a time. 😉 But I actually like my life the way it is and wouldn't be disappointed if I stayed this way.
By the end, what I wanted to say to the guy was "If you want someone to NEED you right away, you're barking up the wrong tree." I don't NEED anyone. I am emotionally and financially stable. The guy's other date was a 42 year old doctor. She was probably the same way. I WANT someone, but that's not the same thing. I'd rather keep my life at the status quo than to get involved with the wrong person.
In the interim, I have you all to share these ridiculous stories! Hope you all have a great week. 🙂