Well, it is January, and January is the time for new beginnings.  And here at the Hungry Dater that often means re-evaluating our eating habits to improve on eating and being healthy.
But anyone who knows me (or whose been here a while) knows that I am no longer a dieter.  I dieted for a lot of years.  It ruled my consciousness for a good bit of my adult life.  Then I read Intuitive Eating.  I promise I'll do a full article on it in the very near future, but for anyone who's looking to get healthy in the new year without starving themselves, this is the perfect book to read!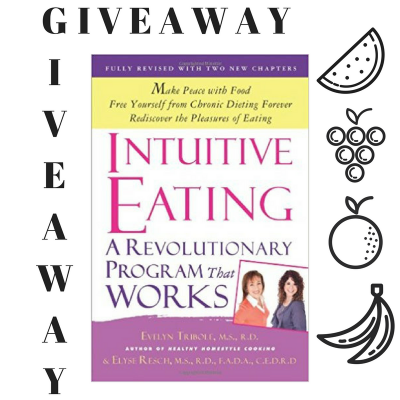 Comment below for a chance to win a copy on January 31!